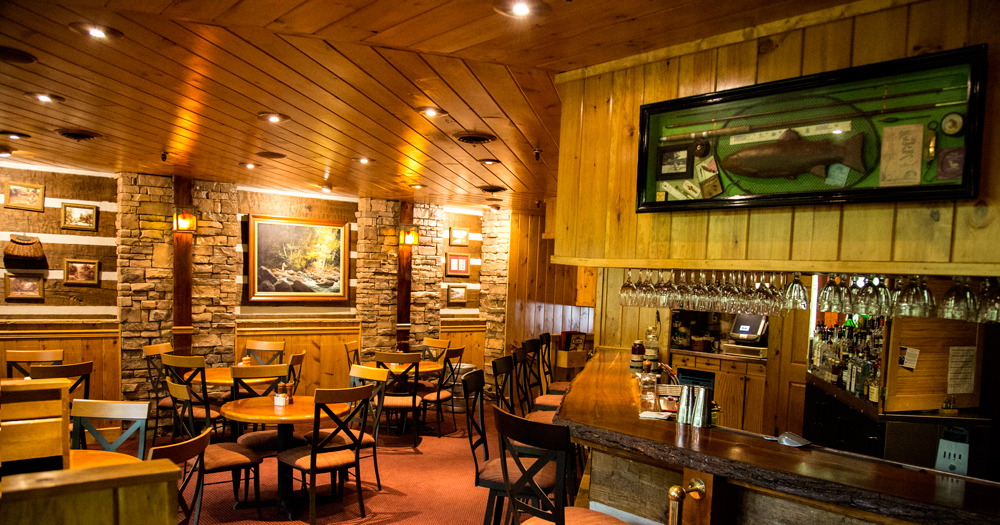 When people think of dining in Tennessee, the oft-invoked image of a fire-charred pig or rack of ribs springs involuntarily to mind.
But, whilst Gatlinburg does indeed pride itself on some of the best barbecue options this side of the Mason-Dixon, the area has a vast assortment of dining options that are a testament to the deep love of food that characterizes the area.
A taste of Tennessee – The Peddler Steakhouse
Situated within the leafy and always pleasant surrounds of the National Park, The Peddler Steakhouse has a long and proud history, an ever-present, ever-loved stalwart in Gatlinburg's rich culinary heritage. The restaurant lays claim to the best steaks in the state and with a loyal clientele and generations-refined family recipe, it's hard to argue with this assessment. An all-you-can-eat salad buffet is available while the range of seafood rivals that far beyond its price range.
Cheap and Cheerful – Smoky Mountain Shakes N Dawgs
This quaint little roadside dinner is nothing short of an institution in the Gatlinburg area. A no-frills, no-spills kind of establishment, Shakes N Dawgs possess that kind of Mom and Pop feel that is so sadly lacking elsewhere in America. The hot dogs come in a whole range of weird and wonderful combinations although the moonshine topping has proved to be something of a sensation ever since it was introduced. The milkshakes are celebrated as the best in Tennessee and with people driving for great distances just to grab a taste of their inventive flavors, it is easy to see why Shakes N Dawgs has earned a place in so many of the locals' hearts (and stomachs).
Something a Little More Luxurious – The Lodge at Buckberry Creek
Whether you are seeking a romantic retreat for two or a long overdue family reunion, the delightfully named The Lodge at Buckberry Creek offers dining experience suitable for all occasions. The atmosphere, whilst warm and friendly, comes with an air of sophistication and refinement that is unmatched in the area and with a patio area that presents quite breath-taking views over the Smoky Mountains, it is the perfect setting to enjoy the international and always-healthy range of dishes on offer.
A Bite for Breakfast – Pancake Pantry
Having opened in 1960 as the first pancake house in Tennessee, the Pancake Pantry has enjoyed a reputation locally as the place to go for an early morning bite to eat. Each and every dish is made from scratch, the pancakes coming in flavors as wide-ranging a simple, old-fashion buttermilk to the more outlandish Caribbean style. Whilst breakfast is a specialty however, lunch and dinner are both well catered for, the courteous service on which Pancake Pantry prides itself sure to make any first-time visitor feel like a regular.
Pub Grub – Smoky Mountain Brewery
With the ever-growing popularity of micro-beers, Smoky Mountain Brewery has enjoyed a resurgence in recent years and with this newfound reputation, has been branching out its efforts into producing increasingly more ambitious and flavorsome creations. But that is not to say the brewery's expertise is limited to liquid form. The seafood here is created using only the best products from all over America – salmon from Alaska, lobster from Maine – the meat having been recognized as some of the best around by the USDA choice award. Free from pretensions but rich in atmosphere, dinner at the Smoky Mountain Brewery is a glimpse of the true Tennessee.