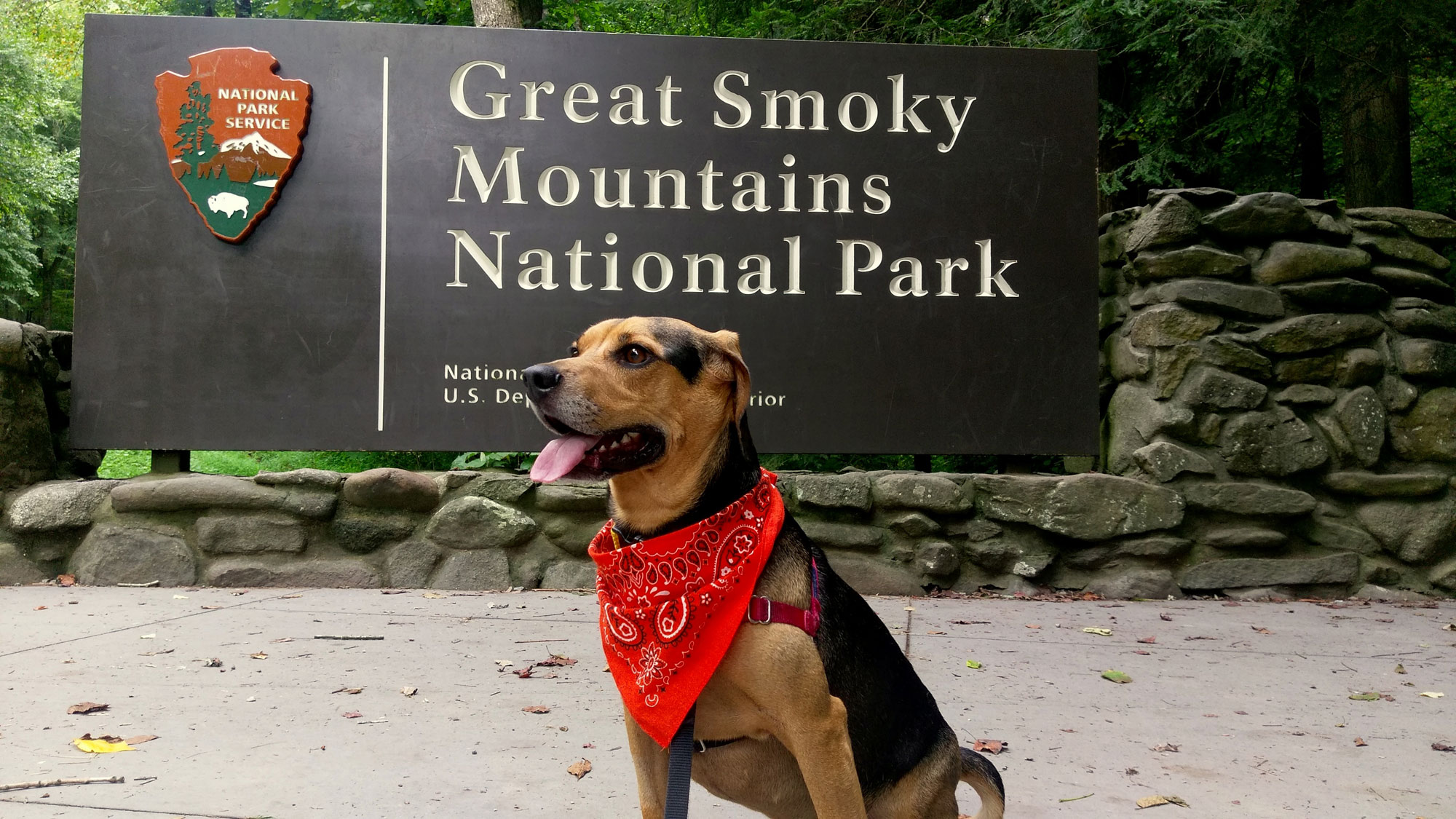 One of the hardest aspects of embarking on a family vacation isn't the packing, it isn't even the journey to get there; it's leaving the four-legged family members behind.
But with an array of canine-friendly activities spread about Gatlinburg and the surrounding area, not to mention the infinite number of sights and smells that will set any tail wagging, there is no need to endure those heart-breaking whimpers or "why-are-you-leaving-me?" eyes. Simply pack up the favorite chew toy, a bone for the drive and bring Fido along to enjoy the once-a-year family vacation.
Great Smoky Mountain National Park
Put quite simply, if doggy-heaven exists, it most probably resembles the Great Smoky Mountain National Park. Trees, leaves, limitless opportunities to explore and yet more trees, your pooch will have a gluttony of space to frolic in, not to mention an embarrassment of squirrels to chase. Remember though, although there is over 800 trails in the park, not all are dog-friendly to be sure to check with rangers before embarking.
Gatlinburg Skylift
This 1800 foot climb to the summit of the Smoky Mountains allows dogs onboard and with incredible views for you to enjoy and wide open spaces for the pup, the Gatlinburg sky-lift is a day out that all ages and species can appreciate.
Paws and Claws Grooming Parlour
After a muddy trek through the mountains or irresistible plunge into the creek, your furry friend might just be in need of a thorough scrub. Catering to all breeds and promising a catwalk-ready coat at the end, a trip to Gatlinburg's award-winning stylists will ensure your dog looks their best.
Doggywood
Although Dollywood does not allow dogs inside the theme park, there is no need to leave the hairiest member of the family behind. Located at the entrance to the theme park, Doggywood will wait on your dog hand and paw and promise to make their day as enriching as yours.
Smoky Mountain River Rat
What dog doesn't love to get wet? Offering a lazy day of tubing or the more energetic option of kayaking, Smoky Mountain River Rat is quite happy to let your pooch join in the fun. Just make sure to bring a towel though as your rental Car Company might not be so enthralled if you return their vehicle scented with everyone's favorite; wet-dog.
Smoky Mountain Flea Market
Another pet-friendly day out. Packing your pooch into one of the dog strollers provided, both of you will be able to wander around the flea market in search of bargains, taking in the smells and tastes of Gatlinburg's biggest market.
Petslife Village Day Park
Located only a short drive away in Knoxville, the Petslife Village has gone to great efforts to ensure your dog has a great day out. Furnished with a whole range of agility apparatus and climbing equipment, the entire complex resembles one large doggy theme-park and a perfect opportunity to meet a few new companions. If your dog is more of the freedom-loving variety, arrivals after 5pm are not required to wear a leash.