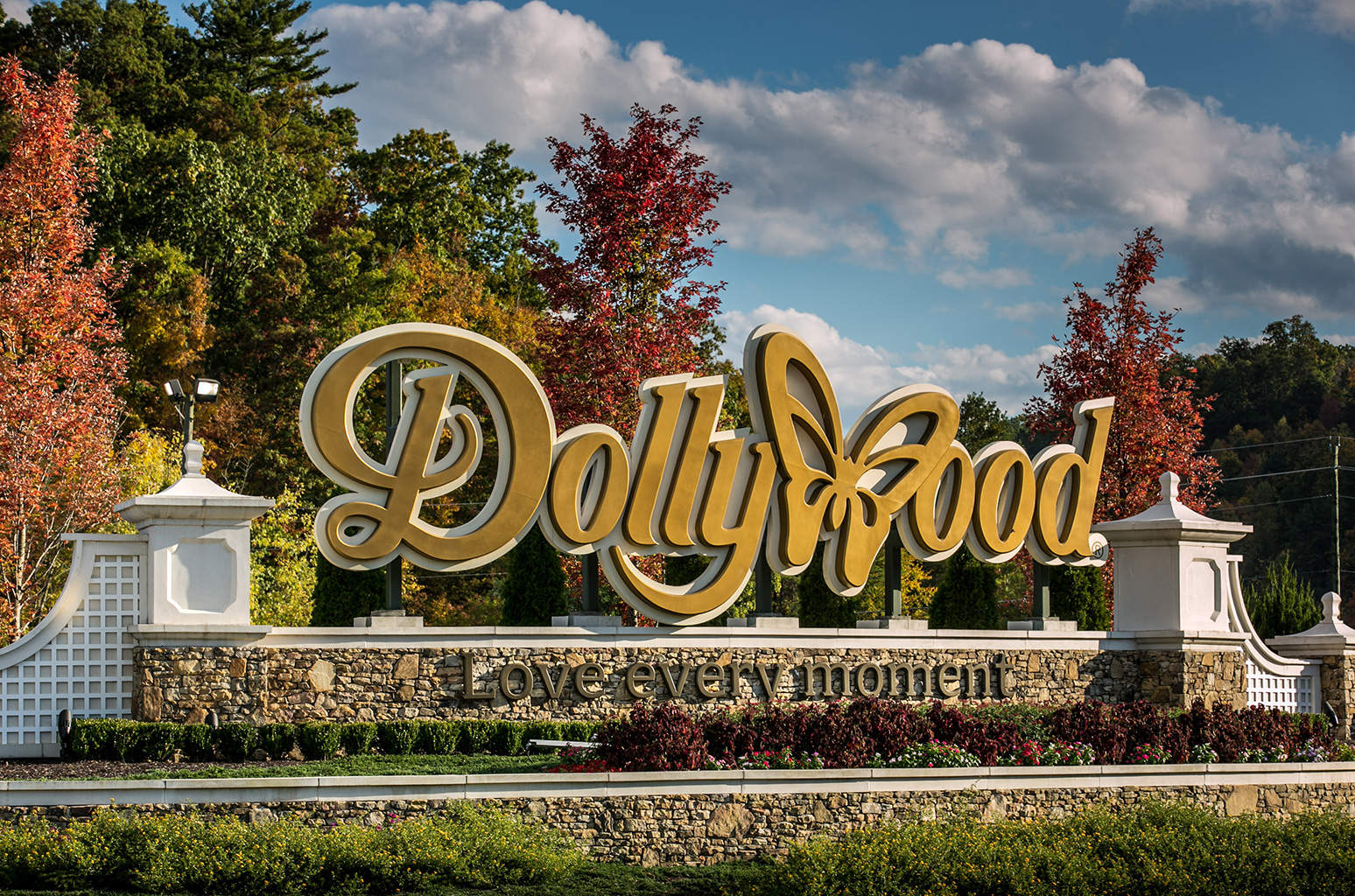 With her distinctive voice and inimitable presence, her trademark blonde hair and immense Southern Pride, Dolly Parton must surely be Tennessee's most well-known and best-loved exports. Her back catalog, which features such classics as "Jolene" and "Working Nine to Five," has enjoyed countless airtime and there is barely a corner of the world where her music has not yet touched.
So then, boasting such an impressive resume, it is hardly surprising that Dollywood, a theme park dedicated to the singers and Tennessee's most popular tourist attraction, draws in over 3 million visitors annually and far from being just a pilgrimage for country and western fans, has been delighting guests for over fifty years. Here are just some of the reasons why.
1. Soaring with the Wild Eagle
Ever since it was erected in 2012, the Wild Eagle has been the most popular rollercoaster within Dollywood and standing at a vertigo-inducing 21-storys, it is not difficult to see why adrenaline-seekers flock to one of Dollywood's most recognizable sights. Careering along at over 60 MPH, the Wild Eagle veers into twists, catapults through loops, giving riders only the most fleeting of glances at the spectacular Smoky Mountain scenery surrounding them. The Wild Eagle though is far from the only rollercoaster inside the park and for those still seeking thrills, there is also the lightening rod and Mystery Mine to rattle your bones.
2. The Limitless Music
Paying tribute to one of the world's admired singers and being the crown attraction in one of America's most musical States, it should come as no surprise that Dollywood is a veritable hotpot of live performances. There are over 30 shows daily and represent some of Tennessee's best-loved genres, from bluegrass to folk, honky-tonk to hillbilly and with acts taking place all over the park, visitors need but to follow the twang of the guitar.
3. Glimpse the Bald Eagle
Many visitors are surprised to find within the confines of Dollywood's, America's largest bald-eagle aviary. At over 30,0002 ft, the sight plays an important role in the conservation and breeding programs of these majestic but critically endangered birds as well as allowing visitors the chance to see up close, their imposing wingspans and regal, resplendent beauty.
4. Try your Hand at the Crafts
One of the most enjoyable aspects of Dollywood is the charming, old-worldly quality to its streets. As such, the park comes with a number of blacksmith's, glassworks and pottery barns, all of which offer visitors the opportunity to try their hand at a long-forgotten trade and in the process, create a very personal and long-to-be-treasured souvenir.
5. Take in the Festivals
Over the course of one year in Dollywood, the park is the setting for five separate festivals, all of which display a different side to this very versatile attraction. The Festival of Nations, which occurs each spring, seeks to celebrate the diversity of visitors to the park, bringing in an array of traveling artists to aid with the revelries. The Great America Summer is particularly popular with an even greater number of musical acts on display while fall is welcomed with gospel and harvest celebrations. It is at Christmas time though the Dollywood really ignites, illuminating itself in its typical, no-so-subtle fashion, the snow-capped mountains surrounding it, offering the perfect, wintery backdrop.